Direct mail is dead, right? Actually direct mail marketing is a highly effective marketing strategy! Continue reading the rest of this blog for some interesting statistics and marketing facts surrounding direct mail.
1. Direct mail open rates can reach up to 90%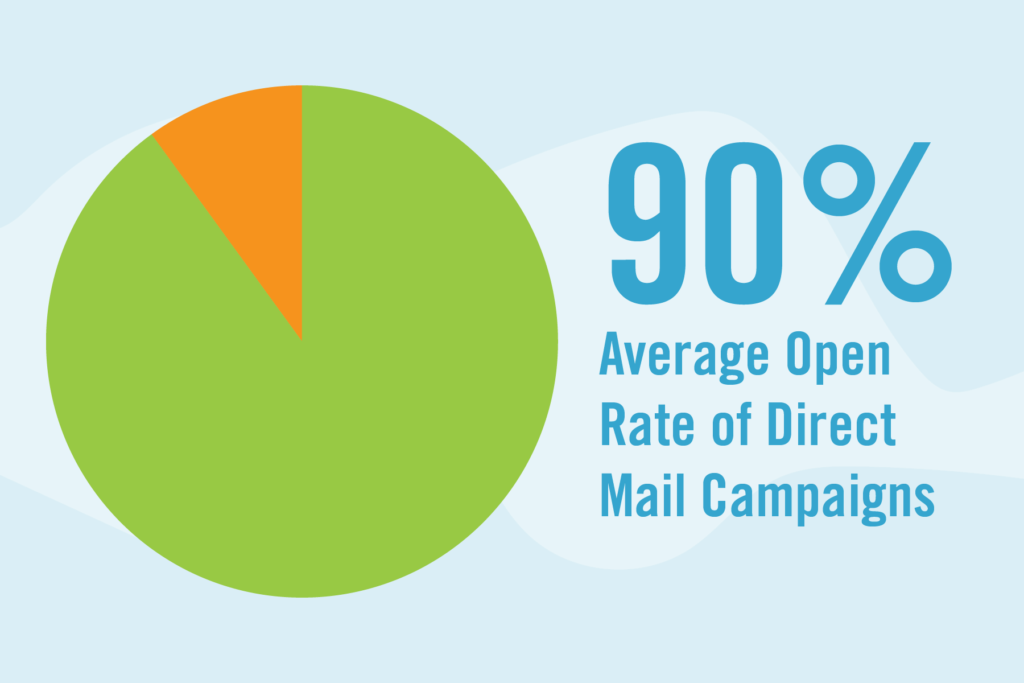 With emails having an average open rate of only 21.33%, direct mail takes the cake with an average of 90%! This vast difference in open rates is directly related to the fact that consumers prefer promotional materials that are tangible and can be read later. In addition, mailboxes are way less impacted with advertisements when compared to email, so it is a lot easier to make a statement with less competition. 
2. Direct mail response rates are five to nine times Higher than any other advertising channel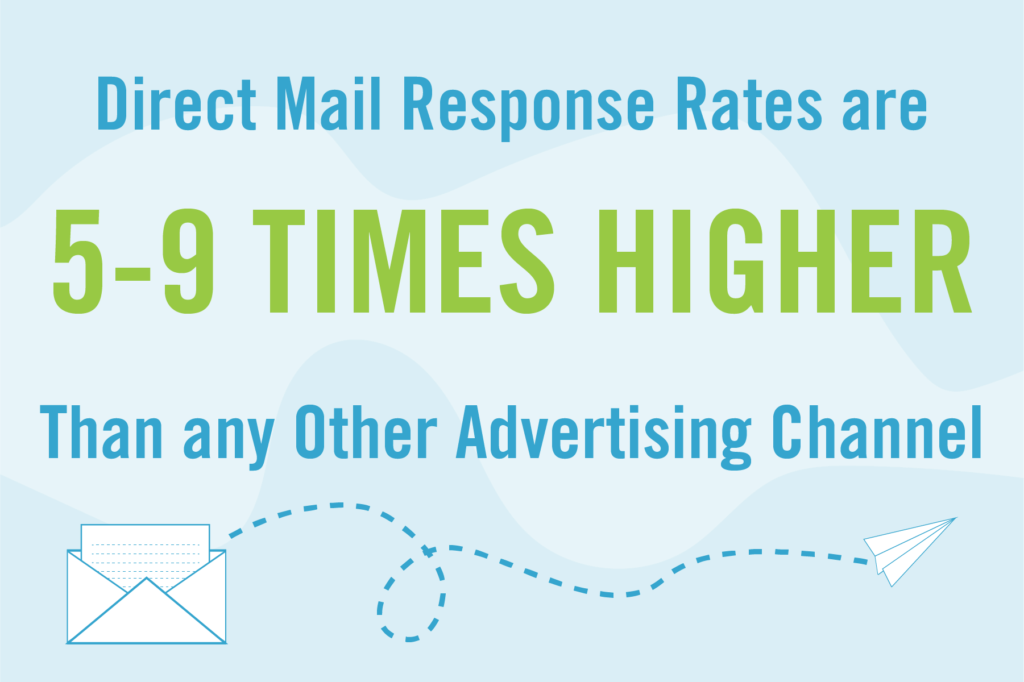 Not only does direct mail have an impressive open rate, but the response rate is equally as high. With response rates 5-9 times higher than any other advertising channels, it's a no brainer! Holding a tangible marketing item increases brand recognition, creates longer retention rates and in turn increases response rates. Part of why this happens is that it has been proven that printed/tangible items convey a higher level of trust when compared to digital counterparts. 
3. 62% of consumers who responded to direct mail in the past three months made a purchase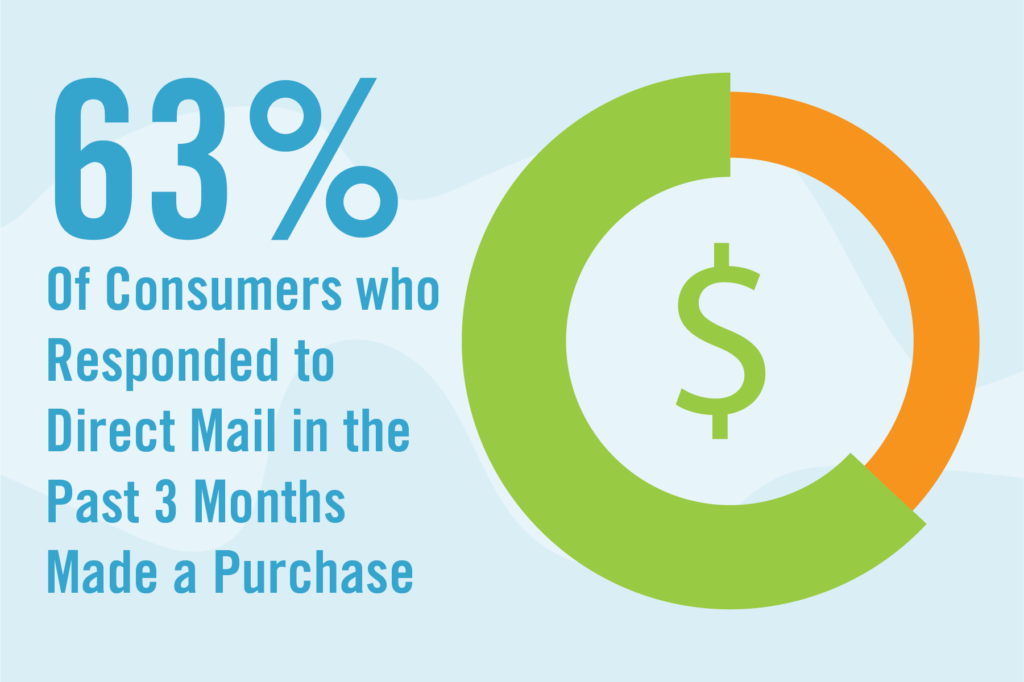 Let's be real… we all love high response and open rates, but it's the purchases we really care about! Utilizing multi-media practices on your direct mail can increase these rates even more. For example, utilizing variable data, embellishments, and QR codes increase purchase rates even more, creating a highly effective campaign.