Utilizing direct mail marketing is increasingly important as statistics show how impactful this marketing method can be. In fact, the average return on investment for direct mail is $4.09 for every $1.27 spent. In addition, 73% of american consumers prefer being contacted by brands via direct mail because they can read it at their own convenience. With statistics like these, it is clear that direct mail is a marketing strategy you want to utilize, knowing how to utilize it and how often is just as important. 
A lot of what creates a successful mailing campaign is the frequency in which you send out mailers to re-engage with your audience. The frequency depends on a lot of factors including who you are mailing to, what you're advertising, holidays surrounding your campaign and more.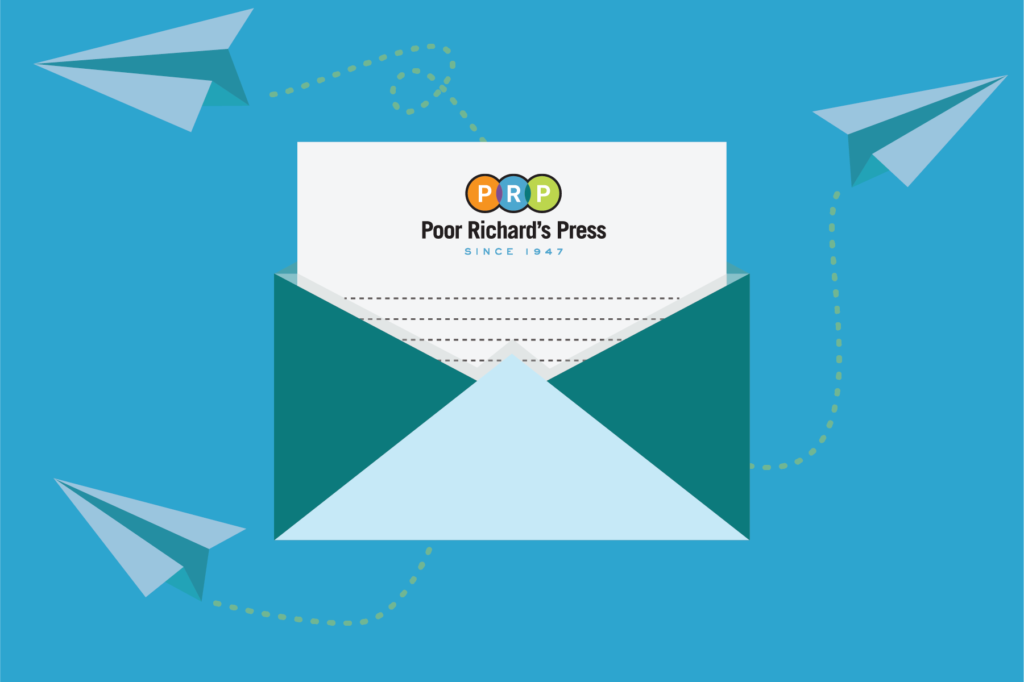 What is direct mail frequency?
Direct mail frequency is the amount of times that a prospect is exposed to your marketing. With more exposure the more likely a prospect is to recognize your brand and follow through with your call to action. 
People get bombarded with advertisements and campaigns everyday through social media, email, text, tv, radio, etc. However, because print is tactile, you have already began to stand out from the clutter. 
While utilizing a physical communication technique already sets you apart from the crowd, you still must repeat your message in order for a consumer to take action. In fact, a consumer must see a message anywhere from 3 to 20 times before the they are ready to pay attention and take action.
finding your frequency balance
According to survey data from the Direct Marketing Association, 21 days is the optimum length of time between mailings. Of course, this is a general rule of thumb and not the perfect strategy for every campaign. 
The timing of your mailing may depend on holidays or relevant events/dates surrounding your campaign. For example, if you are selling back-to-school items  you may want to schedule your mailing to go out twice throughout the summer and once after schools have started. Or, if you are doing a direct mail and email combo campaign, you may want to send out a mailer, three weeks later an email, and then follow up with another mailer. Each campaign can be unique in ot's timing and frequency.
All wrapped up
When it comes down to it, what is most important is that you are willing to test out different timing strategies and see what works best for your campaign. In addition, be patient with your campaign. You may not see immediate results with your first mailer but possibly two or three in you'll see results skyrocket! It all depends on your audience, frequency, campaign structure, etc. 
When it comes down to it, utilizing any form of direct mail has already put your company at an advantage in comparison to those only utilizing digital platforms. So have fun with it, experiment and see what works best for you!
Still have some questions? Feel free to reach out to one of our mailing experts today or contact us here.