COMMUNITY INVOLVEMENT
We've been a part of the Central Coast since 1947. As a result, we have strong, deep roots in our local community. We are big believers in being involved in the place we are lucky to call our home.
Through the generations, Poor Richard's Press has grown a passion for the Central Coast and the people who make it up. Being involved in the community means partnering up with other local businesses and organizations, participating in events, donating time, money, and services, teaming up with organizations, and helping others whenever possible.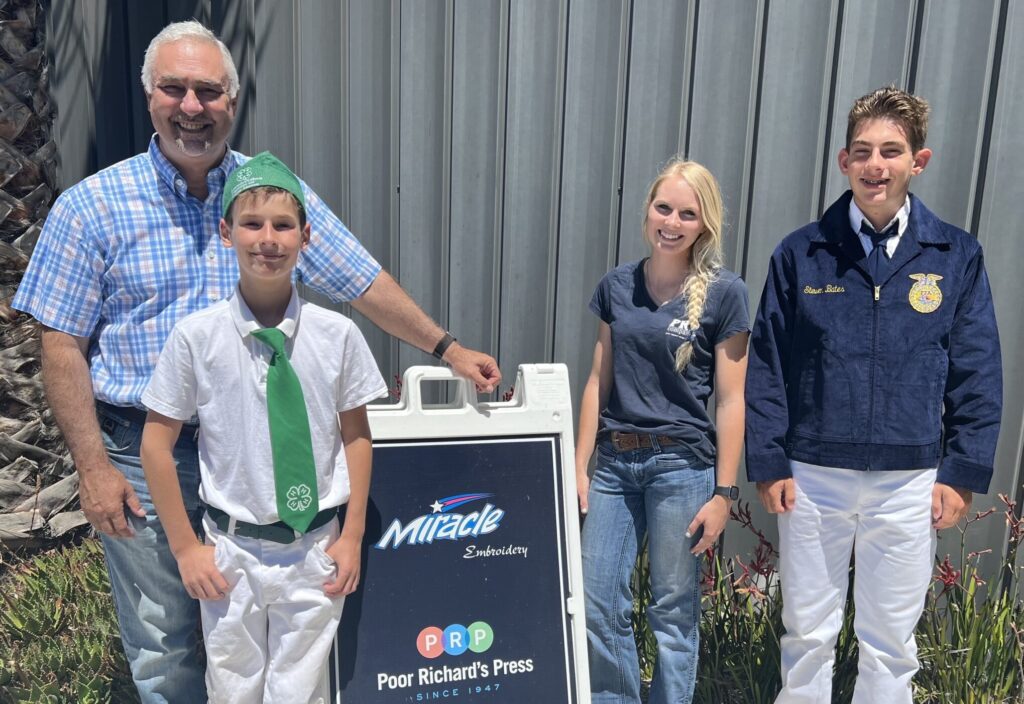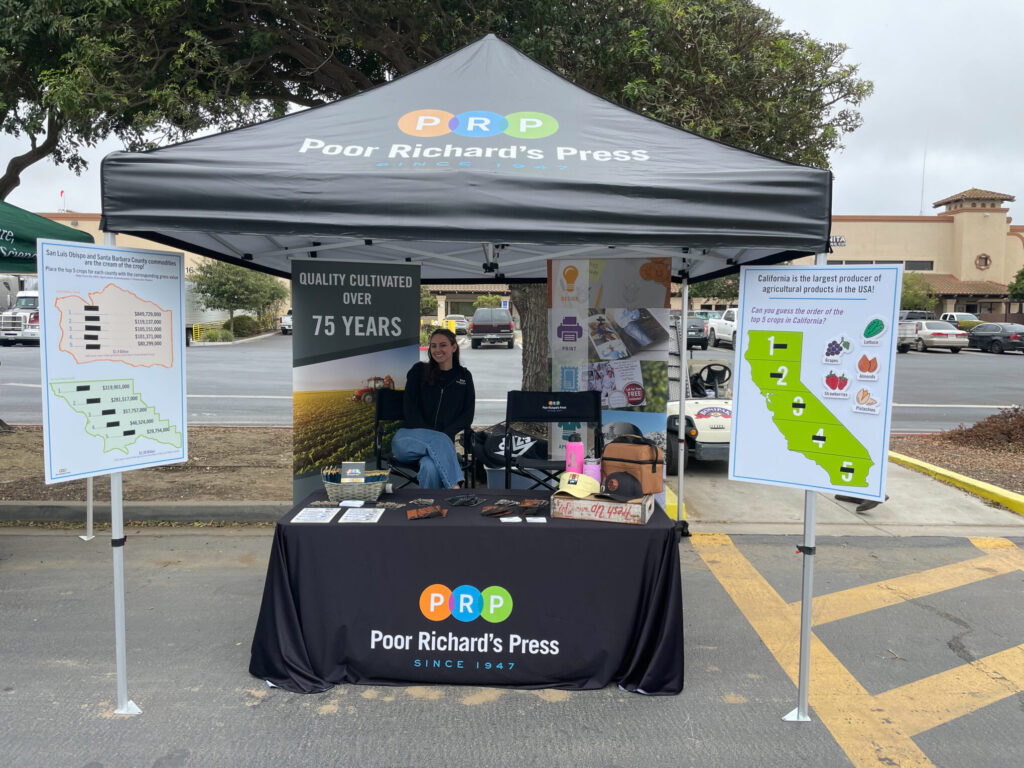 #FAIRSTRONG
When the California Mid State Fair was canceled in 2020 due to the COVID-19 pandemic, we were heartbroken that so many hard-working FFA and 4-H students would not be able to show their livestock. We knew how much work went into raising these animals and how difficult it would be to auction them off virtually. We teamed up with the James W. Brabeck Youth Legacy Fund Buyer's Coalition (JWBYLF) to raise money and buy the livestock so we could then donate the meat to the San Luis Obispo Food Bank.
We sold leather patch hats and tumblers with the branding #FairStrong to raise funds. With incredible support from the community, JWBYLF, and countless other organizations, we were able to donate 48,000 pounds of meat to the SLO Food Bank. These funds directly helped all 567 exhibitors at the 2020 fair auction their livestock.
At Poor Richard's Press, offering a helping hand to community members when they need it most is incredibly important to us and has shaped us into the company we are today. 
DOING OUR PART FOR THE ENVIRONMENT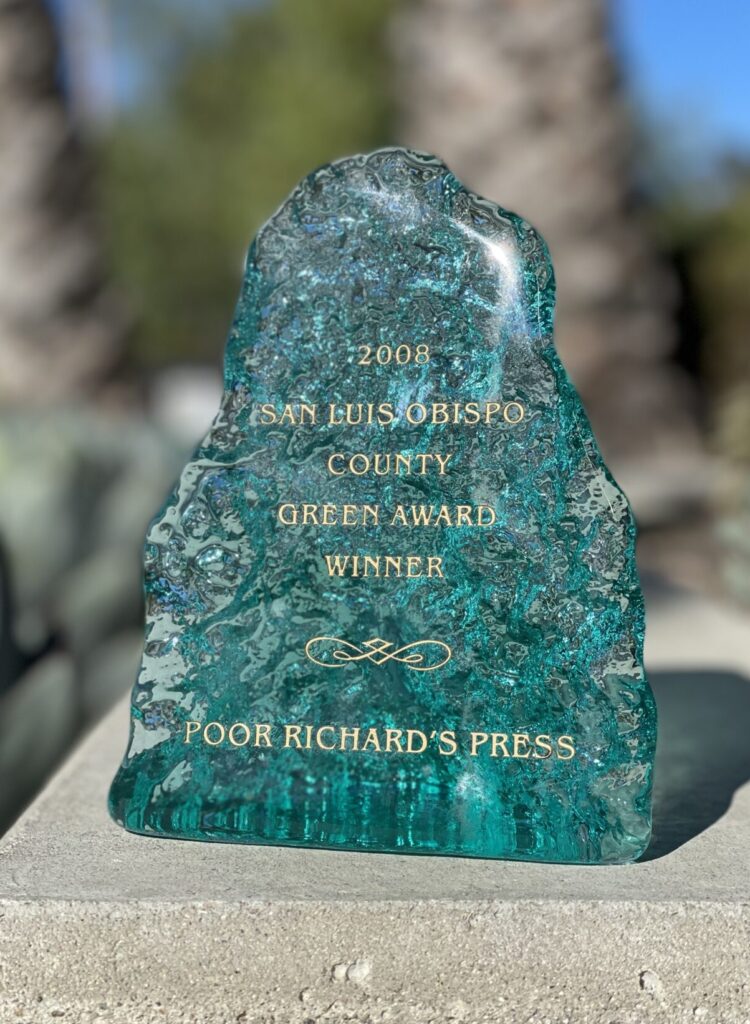 Our commitment to providing environmentally friendly products and services stands firmly alongside our promise to deliver efficient, excellent service.
As an inaugural recipient of the SLO County Green Awards, we do our best to keep our county clean. One way that we maintain environmental cleanliness is by using vegetable-based inks in our offset presses. In addition, we have a thorough recycling system to actively reduce the amount of waste we produce.
We are proud to offer eco-friendly options for a variety of our services. Whether you're looking for reusable water bottles, environmentally-conscious apparel, or reduced waste printing, we can make your project not only stunning but green too! We keep ahead of the game at Poor Richard's Press by keeping our environment on our minds.
WE'RE STOKED ABOUT OUR SUSTAINABLE OPTIONS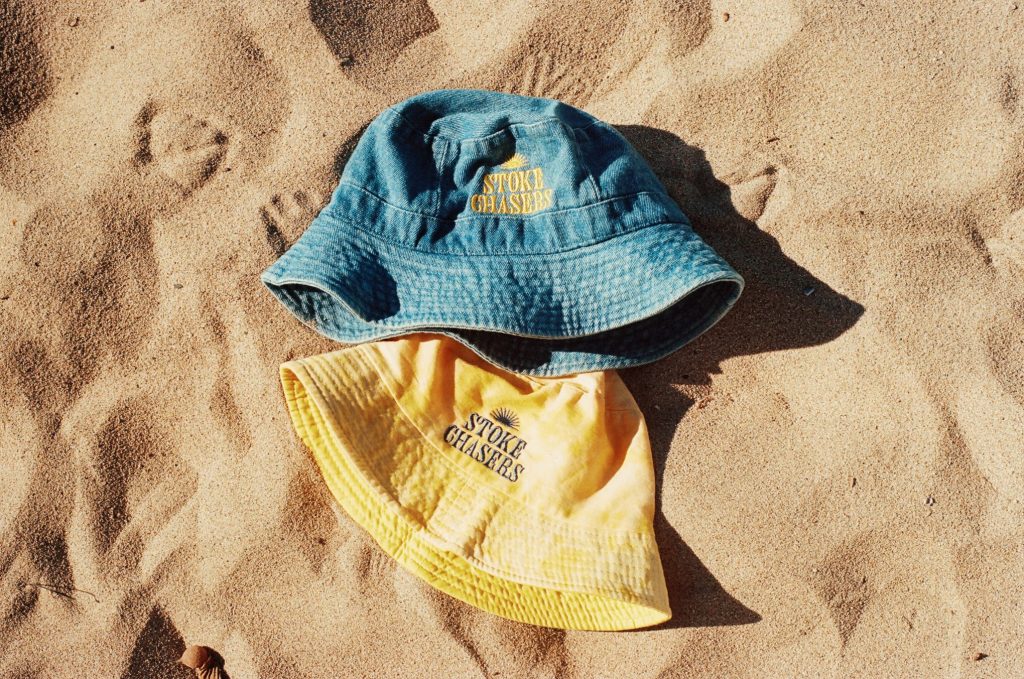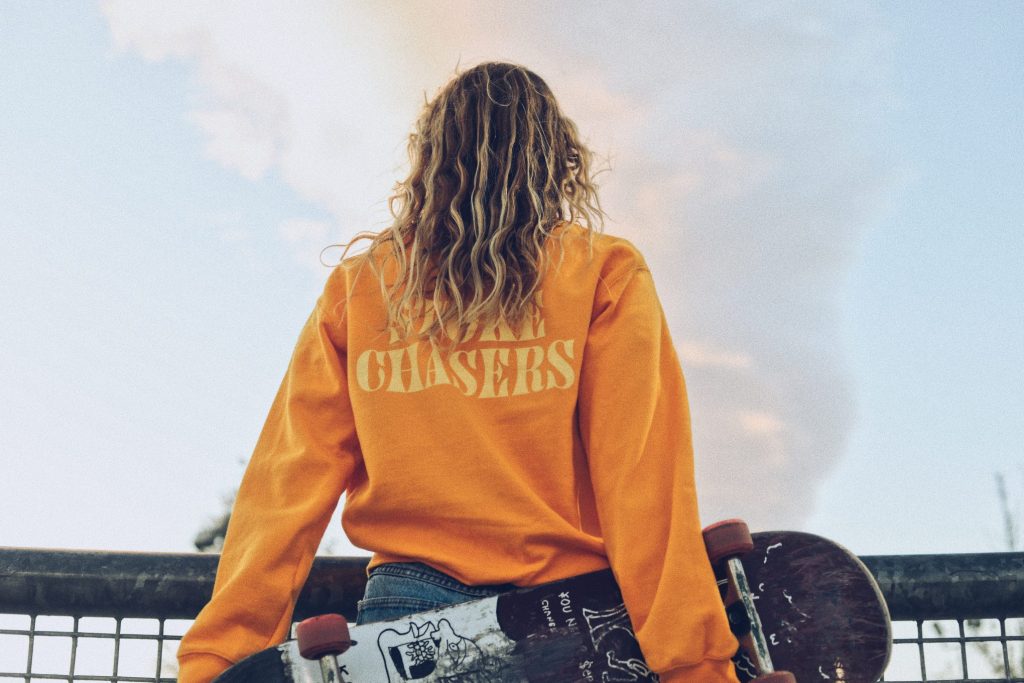 Stoke Chasers is a local company that has a passion for the environment and doing their part to take care of it. This growing business was looking for new apparel to spread brand awareness, but wanted to make sure they it was as environmentally friendly as possible. When they approached us with this challenge, we said, "no problem!"
Poor Richard's Press was able to find an array of sustainable options they could choose from, while still matching the uniqueness of Stoke Chasers' brand. As with all of the items we embroider in-house, our thread comes from an eco-conscious company utilizing water and energy recycling practices to reduce its footprint. We were able to make incredible bucket hats and sweatshirts that were just as jaw-dropping as they were sustainable!
Is sustainability important to you and your brand? Please don't hesitate to mention it to our apparel specialists. We are more than willing to help make your next project not only stunning but eco-friendly as well!