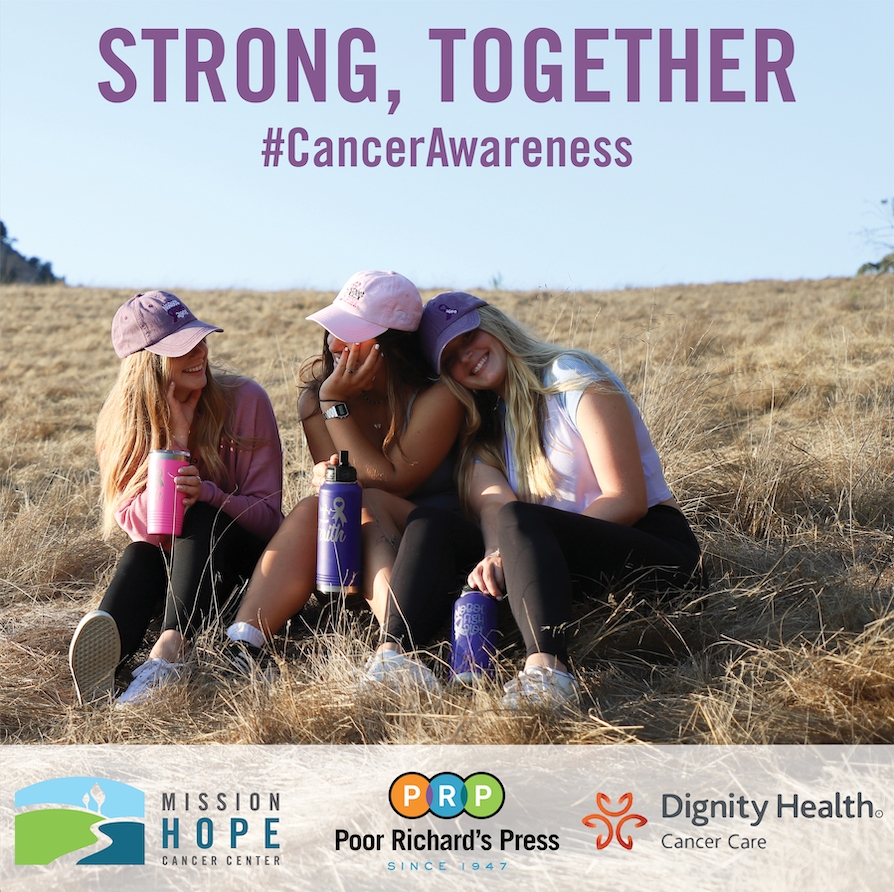 Strong, Together
October is National Breast Cancer Awareness Month, so Poor Richard's Press is partnering up with Mission Hope Cancer Center to support Central Coast cancer patients.
Through this collaboration, you can show your support for local cancer patients by purchasing a water bottle, tumbler or embroidered hat. Fifty percent of all proceeds will directly benefit patients at Mission Hope Cancer Center by funding: 
Cancer Patient outreach needs
Equipment and technology
Support programs and services
Choose your item in pink to support breast cancer awareness, or lavender, which represents awareness for all cancers. Each of these products can be embroidered or engraved with your choice of inspirational saying.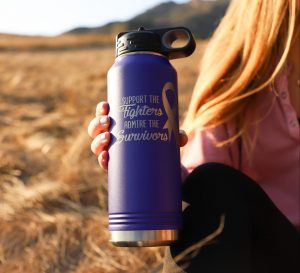 Tumblers and waterbottles
We are offering both pink and purple 20 oz tumblers and 32 oz water bottles. Each of these get engraved with an inspirational saying of your choice.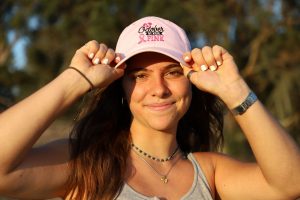 Embroidered hats
We are offering pink and purple hat options, each embroidered with a variety of inspirational sayings.