we all know the holiday season can be very hectic, so let us help you out!
We are offering two holiday season baskets that are customized to your company and brand! These baskets are designed to be your one stop shop for your all employee and client gifts (plus the gift of saving you time and money!) 
Here's how it works: Pick which type(s) of baskets you would like to order and how many (there is a minimum order requirement of 12 baskets to stay at the given price point). Depending on the basket, you can customize your leather patch hat or tumbler to just the way you like it. Then, send over your logo and let us get to work! Your baskets should be ready in just a few weeks. Prepping for the holiday season made easy! 
Appreciation Basket: $40*/each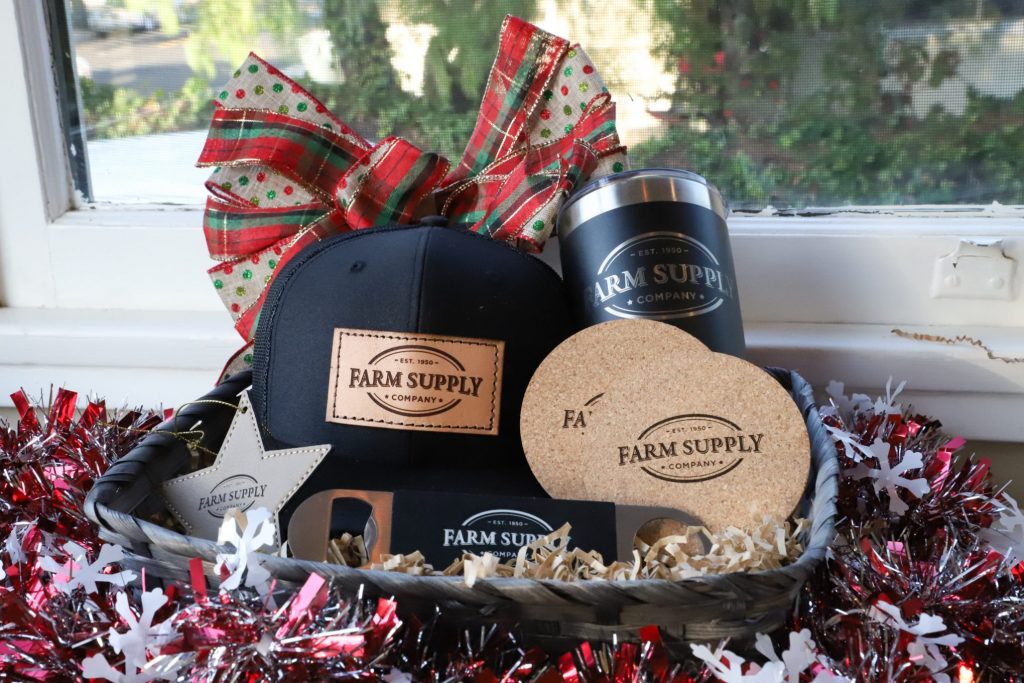 This basket is the perfect way to show your employees or clients how much you appreciate them. Each item in this basket gets branded with your logo to create a high quality and memorable gift. In addition, we will help you customize the leather patch hat and tumbler to match your logo and look their absolute best!
WHAT'S INCLUDED:
Customized leather patch hat (hat color, leather type, leather patch shape, stitching color, and engraving are all customizable)
2 branded cork coasters
Etched 20oz Tumbler (your choice of color)
Branded faux-leather bottle opener
Branded faux-leather star shaped ornament
Premium Basket: $60*/each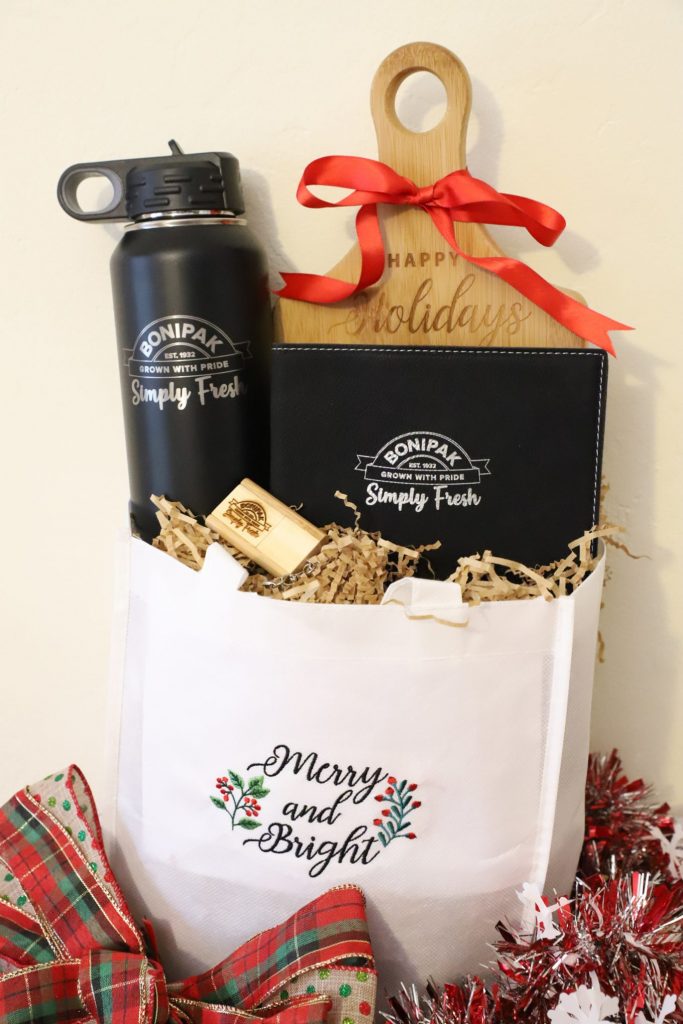 WHAT'S INCLUDED:
Embroidered holiday reusable bag
Holiday engraved cutting board
Branded faux-leather padfolio
Branded bamboo flash drive (8GB)
Customizable 32 oz Polar Camel water bottle
*All baskets can be further customized or include add-on items for an additional cost
*Minimum order of 12 at these prices, smaller orders will have increased prices per basket
Want to hear the best part? The sooner you order the more you save! 
By placing your order in October you get 10% off, and November 5% off! Saving you time AND money!
To get started on your order, call us at 805.543.6844