Trade shows can be a hit or miss. Either you walk away with new clients and sales or you just spent a bunch of money on an unsuccessful day. Trade show booths can be expensive and time consuming so ensuring you have all the necessary elements to stand out is essential. We have created a list of must-haves for any successful booth!
1. Signage
First and foremost you will need ample and attractive signage. What's the point of anyone coming up to your booth if it isn't clear who you are or what you do? Having pull up banners, branded tablecloths, posters, signs, etc. let's potentially interested parties know they should come check out your booth. Be sure to include attractive visuals and designs to catch the eye of those passing by!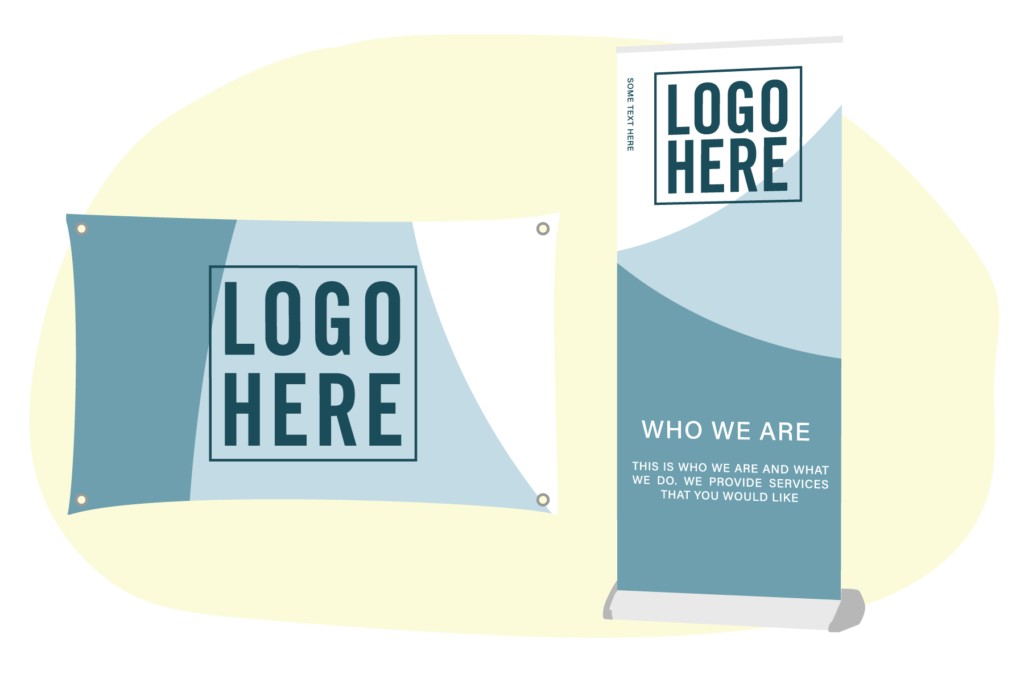 2. Branded apparel
You and your team should look just as good as your booth! You are here to impress so looking professional is key. By wearing branded apparel such as polos, vests, jackets, and hats, you are showing that you are proud and confident in your brand. That confidence attracts potential customers to stop by your booth!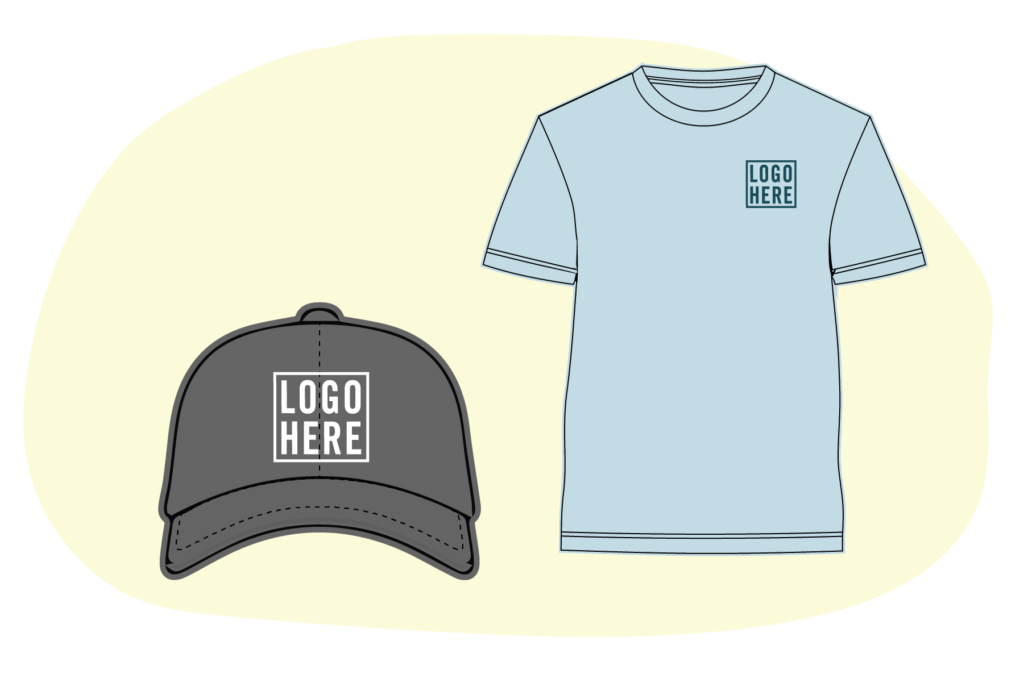 3 Giveaway items
Giveaway items are great for multiple reasons. First, they attract people to your booth. If you make an appealing display that clearly shows that you are giving away some awesome giveaway items, people will want to come to your booth to get it. Second, branding your giveaway items allows for brand impressions to be made once they leave your booth. For example, if you're giving away branded tote bags to everyone who follows you on instagram, they will then carry the bag out allowing all passersby to see your brand. That bag can then be brought with them to the grocery store, to a friends house, or multiple other places where it can make additional impressions!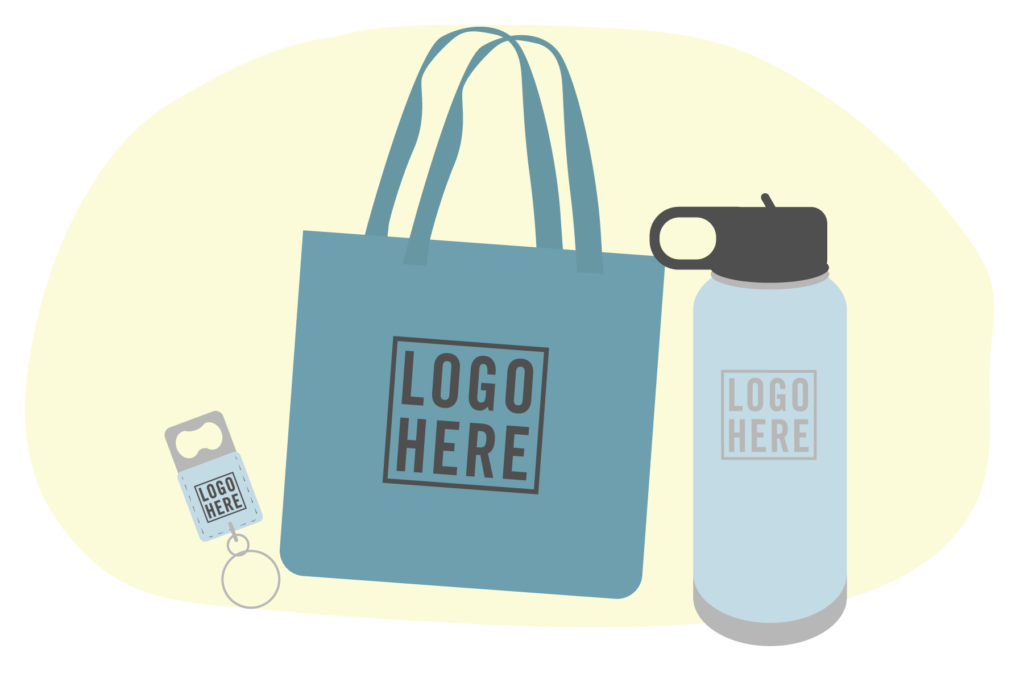 4. Pamphlets and marketing items
Nothing is worse than having someone come up to your booth and ask a question you can't answer. Be sure this never happens by having marketing collateral with service and product information. In addition, have business cards handy with a contact for each department someone may ask about. Having marketing items such as pamphlets, business cards, and brochures is crucial in making sure people who come up to your booth have access to all the information you need.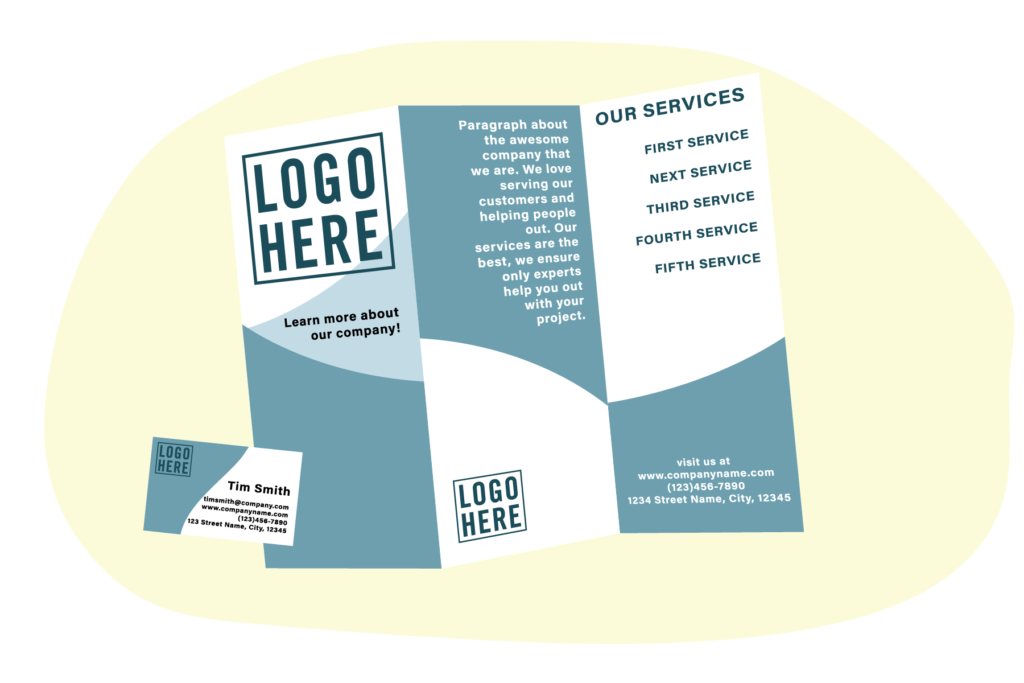 5. interactive displays
Having an interactive display is where you get the chance to REALLY stand out from the crowd! Having an interactive element such as a spin wheel, photo backdrop, cornhole, raffle, or any other creative idea allows for visitors to stay at your booth longer. The longer someone stays at your booth, the more likely they are to want to hear about your business!