It's no secret that meaningful gifts tend to leave a large lasting impact of value on the recipient. One of the best ways to stand out in meaningful ways this holiday season is through gift personalization. Gifts are often used as a token of appreciation, but they can provide deeper emotional and sentimental benefits. An extra level of thought and connection is demonstrated by personalizing the items being gifted. Personalized and useful items not only showcase a brand's thoughtfulness but also trigger positive emotions. A BPMA study reveals that 79% of recipients feel appreciated when given a promotional product, contributing to a stronger emotional connection with the brand. In this blog post, we will share some of our favorite personalized gift items that we embellish in-house that are fit for showing appreciation to everyone on your gift-giving list.
1. LASER ENGRAVED INSULATED DRINKWARE & ACCESSORIEs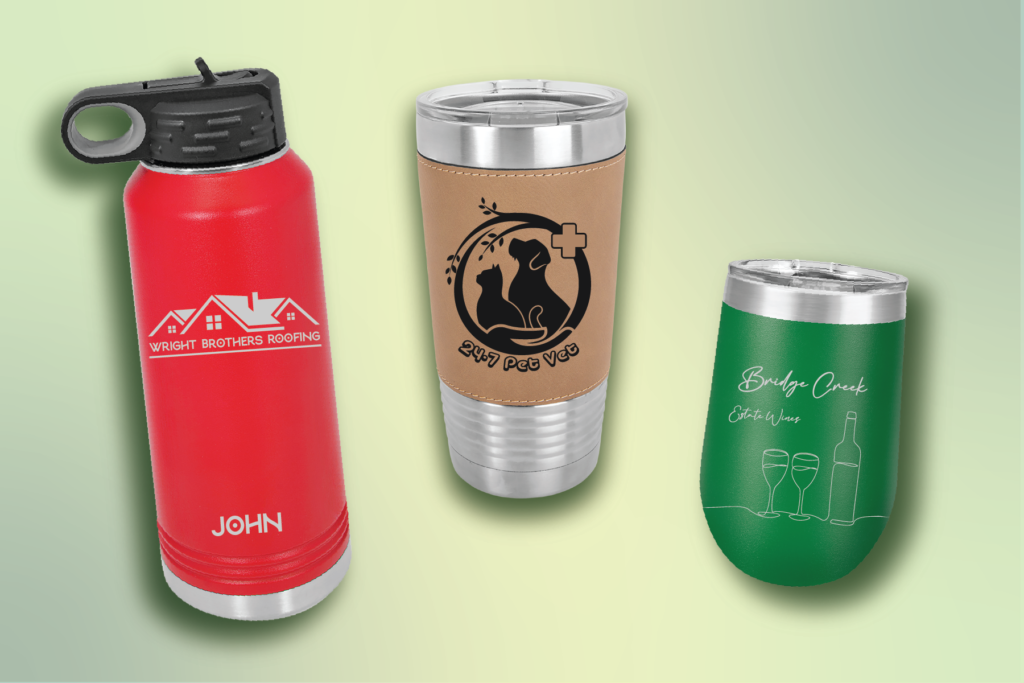 Know your gift recipients go-to beverage? Pick a tumbler that will be utilized frequently by having a general idea of what beverages your employees enjoy the most. Typically, coffee tumblers and water bottles are a safe bet that most will use daily, but depending on the industry or company, wine and beer specific shaped drinkware may be acceptable. Tailoring your choices to the frequencies of the person receiving the gift increases the likelihood of the item being used. When considering colors, it's always a great idea to seek out drinkware that matches closely to your brand colors. In addition to engraving the logo of your company, consider having their name engraved on the opposite side of the cup to add another personal level to the gift.
2. Embroidered apparel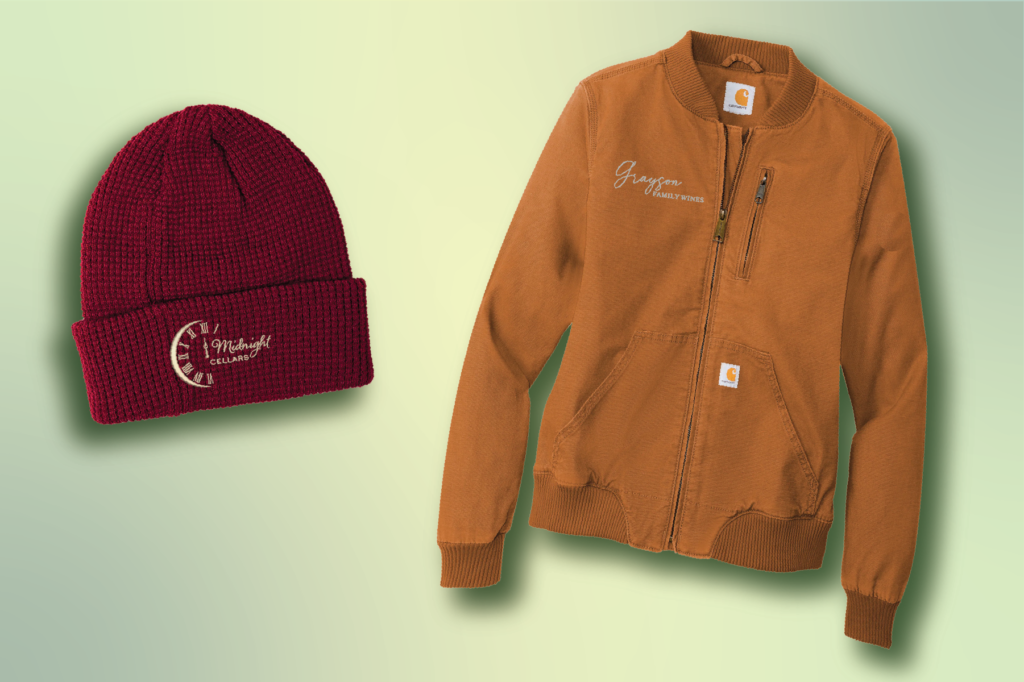 Tis' the season for the days to get colder! Logo embellished beanies, sweaters, and jackets all make for great gifts in the winter. It is ideal to pick high quality items that your gift recipient will want to wear many times. In addition to your logo, apparel can easily be personalized by embroidering their name, adding more value to the gift. A quality item featuring the name of the recipient is nearly guaranteed to be cherished and worn for years to come.
3. SPECIAL EDITION APPAREL & ACCESSORIES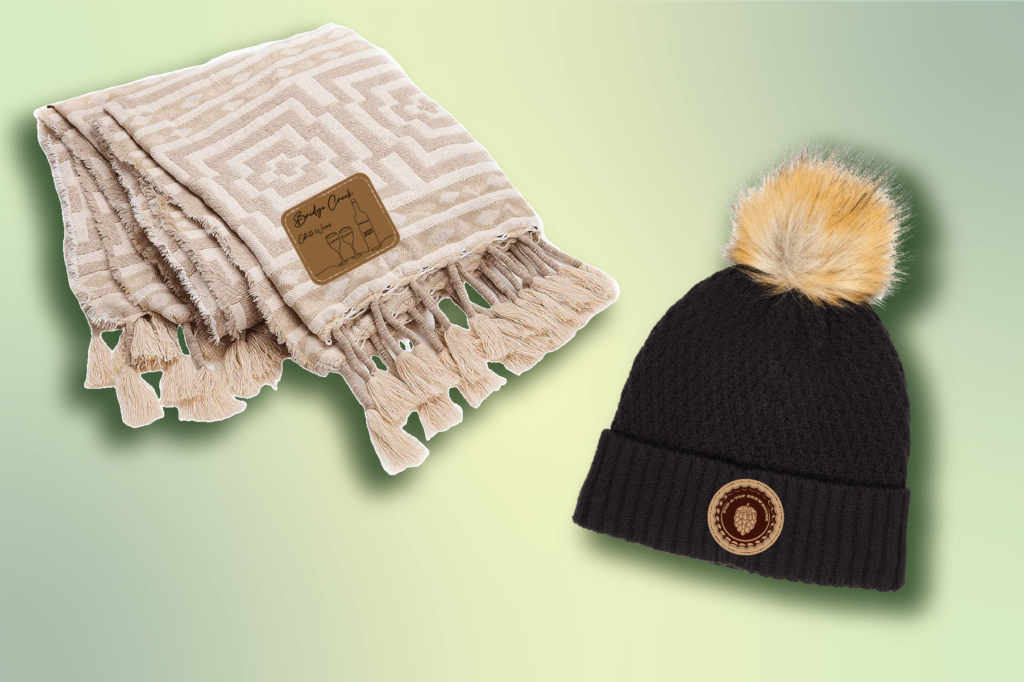 Items that are created as a special edition release during the holiday season are a great way for your staff to feel recognized. Special edition leather patch blankets, jackets or hats made specifically for the gifting occasion are a great way to boost morale. Choosing a new medium that differs from retail offerings or the routine basic company logo-wear is a great way to get employees excited about branded apparel. Consider the seasons and the time of year when picking these items. Puffer jackets, blankets, and beanies all make fantastic winter gifts, while trucker hats and tees tend to be more sought after in the warmer months. Special edition insulated mugs are another great item to gift around the holidays. 
4. UNIQUE AND SPECIALIZED ITEMS
If most of your gift recipients already utilize a lot of varying drinkware and apparel, take the time to think of a unique item that they would be happy to use in the home or office. A special cutting board with their last name may be the perfect touch to their family holiday celebrations. Notice that your team loves games? Personalizing a mini cornhole set or mancala game with your company logo may be the perfect break-room addition. Soft insulated cooler bags with a leather patch or embroidered logo can make for a fun basket to stuff additional items into, like local snacks or other personalized gifts! Unique gifts showcase creativity from the gift giver and leave quite the memorable impact.
In Conclusion
In conclusion, personalized gift giving hits home with people's emotions and feelings of appreciation. Not only do gifts featuring your brand's logo enhance brand visibility, they also often boost morale of the recipient. Tailoring gift choices to relevant themes among your gift recipients shows an extra level of thought was put into the gift, helping them feel seen.